Let's Be SMART About This! Just $89/mo!
For a limited time, you can get BOTH the Culligan® Smart High-Efficiency Water Softener and Culligan® Smart Aquasential® Drinking Water System for just $89/mo! Our most technologically advanced and environmentally friendly products for one great, low price! Act fast, this deal won't last forever!
Limited time offer. See dealer for details.
What's In Your Water?
Get a FREE Water Test!
Why Culligan?
No third-party installation. No big box retailers. Full-Service high-quality water
Customized to fit YOUR water needs. Your neighbor's home, your parents' home across town — their home water situation may be very different from yours. Culligan works for your tap, your family, your home
Security: Limited 20 year warranty, No shipping damage worries, no restocking fees!
The Proof
Why Do Los Angeles
Homeowners LOVE Us?
Lauren H.
Culligan always sends information regarding my account, delivery schedule changes if any and has professional courteous drivers that are in and out in no time to change out my filters. In the SCV it's a must to protect our appliances from hard water failure and at the same time have clean soft filtered drinking water.
Peter V.
The technician was awesome and solved our issue quickly and perfectly. He told us exactly what we need to do moving forward so as to get plenty of filtered drinking water all the time.
Dawn C.
I have been a Culligan customer for over 30 years and have always been pleased with their service. I would certainly recommend them to anyone needing water service.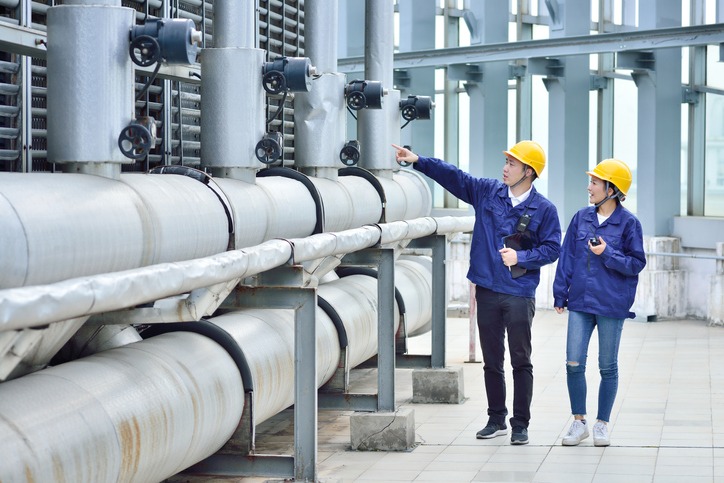 Commercial & Industrial
Are You Losing Operational Costs Because Of Poor Water Quality or Treatment Equipment?
Culligan Los Angeles C&I has boots on the ground everywhere for local service. We provide quick service – from install to maintenance, reducing downtime and ensuring efficiency.
Deionization
Industrial Softening
Large Scale Filtration/RO
Pre-Treatment
Storage/Distribution
Reclamation/Re-Use
The Best Water Softeners and Water Filters in Los Angeles.
With this combination of water resources, Los Angeles water quality often faces our share of water filtration and treatment issues:
Surface water, like rivers and snow melt, absorb contaminants that can be harmful for consumption as well as annoying around the home. Most of these contaminants include naturally occurring bio materials and minerals. This means water quality can worsen seasonally when warming temperatures contribute to algal blooms, or heighten water sensitivity to microorganism growth.
Ground water presents its own treatment challenges and filtration issues, so Los Angeles residents with primarily ground water service may see different water problems than those using water from Los Angeles' surface water sources. Most often, these manifest as hard water problems which cause buildup on faucets and fixtures, and can be hard on appliances and plumbing.
Greater Los Angeles and the surrounding communities, from Beverly Hills to Culver City, access drinking water from many sources. With such a large population, Southern Californians have to rely on combinations of natural and municipal resources to meet the area's growing water needs.
City water comes primarily from the San Joaquin and Sacramento river deltas, where it travels through an enormous, concrete aqueduct before reaching the municipal treatment centers.
Snow melt from the Sierra Nevada Mountain Range provides water for the area when snowpack allows, while other areas of Los Angeles access water from the Colorado River to the east or the local, though limited, groundwater system.
One of the biggest water challenges facing Los Angeles and greater Southern California is water scarcity. As climate changes continue to intensify droughts, communities can expect to see cities invest in — and use — a greater variety of water resources to supplement unpredictable rivers and aquifers. As this process expands, the need for dependable, effective water filtration will become increasingly important.
At Culligan Los Angeles, we're dedicated to providing the highest quality drinking water and whole home water filtration solutions, no matter where you live in the city, or what kind of water you have. Learn more about our filtering solutions for Los Angeles tap water, and find the resources you need to address issues with your drinking water, today.